Tuesday, June 8, 2010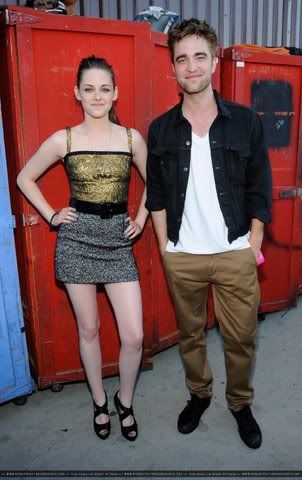 GossipCop
We're about to have a total media Eclipse, and here are two big bookings Gossip Cop can now confirm.
Kristen Stewart will appear on "The Late Show with David Letterman" on June 28.
Meanwhile, Taylor Lautner is booked to join Letterman on July 1.
Robert Pattinson will guest on "The Tonight Show with Jay Leno" on June 15, as we previously reported.
It looks like the Team Jacob vs. Team Edward split even transfers to the Letterman vs. Leno late night divide.
Gossip Cop will have more promotional information as the film's release gets closer
Posted by

BellaLovesEdward
at 3:22 PM
No comments: